YOU MUST VOTE! NOVEMBER 6, 2012!
Posted by Megan Brown on Monday, November 5, 2012 at 10:24 AM
By Megan Brown / November 5, 2012
Comment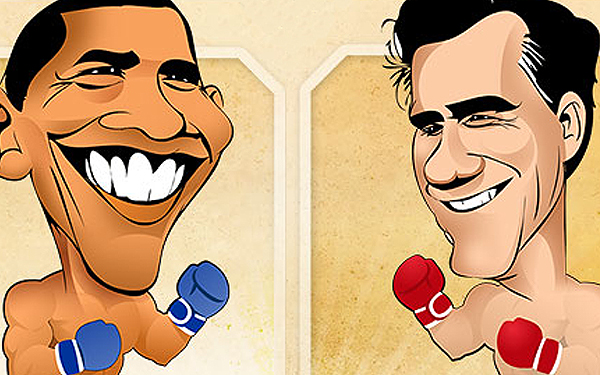 It's finally here! Election day is tomorrow and personally, it's kind of like a double edged sword. My head has been spinning with trying to figure out who said what, who is backtracking and changing their stance and where I fit into all of it. While I am ready for the election to be over so everyone can go back to bashing sports teams instead of bashing peoples beliefs, it makes me a little nervous to think about the outcome of it all.
Do you have all of the facts? Are you sure you know exactly where each candidate stands? Do you feel like you need an "Election 2012 for Dummies" book? I've rounded up a few sites that can help you to walk through this almost impossible maze.
www.2012.presidential-candidates.org is an semi-extensive site on the candidates without overloading you. They have included a chart of which states should go to each candidate and which states are swing states.
www.2012-presidential-candidates.findthedata.org/compare/1-5/Barack-Obama-vs-Mitt-Romney has a simple, easy to read layout. They give the basic information for each candidate.
www.sacbee.com/2012/05/01/4456551/obama-vs-romney-where-they-stand.html is a slideshow of 12 issues and where each of the candidates stand on them.
Do you know where you are supposed to go to vote tomorrow? I thought I did and it turns out, I was wrong. This site can give you the exact location of where you will need to go to place your vote.
As taken from 44 Plays for 44 Presidents, "The voters before us made these United States... voted for and built the government that we have today. And they have left it in our hands, that we may cherish it and say, "look at what we have done," or that we may disapprove, and fight in the tradition of our founders for better representation."
Every four years there comes a time where you need to take a moment and realize that this is your country and you do have a voice. This country might not ever be perfect but when you vote, you are taking a stand for what you believe it and what you believe should be different.
(by the way.... the aforementioned play is luckily running in Louisville at The Bard's Town theatre. I highly suggest checking it out!)
---
Here's an idea… let's be friends!






Megan Brown, SEO Marketing Specialist. Learn more about Megan.