Town Hall Presidential Debate October 16, 2012 @ 9pm
Posted by Megan Brown on Tuesday, October 16, 2012 at 12:48 PM
By Megan Brown / October 16, 2012
Comment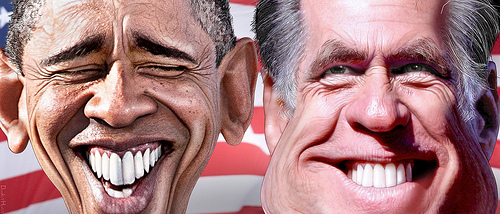 Are you ready to rumble? Tonight is the second installment of three presidential debates. It will take place in a "town hall" style format and will begin at 9pm eastern time. This debate will be 90 minutes long and will featured pre-screened questions from a group of undecided voters. The topics will range from domestic to foreign policy and everything in between.
If you are just now tuning in, you might not have heard that Obama gave a less than stellar performance during the first debate. He received quite a bit of critisim while Romney was flying high from being on top of his game. While Romney is hoping to keep riding the wave that narrowed the voter gap, Obama has said "his preparation for the second presidential debate on Tuesday was "going great" as his aides promised a more "energetic" and "aggressive" performance."
Will you be tuning in? Since there are no NFL games on tonight, I've already sent back my latest NetFlix and it will be on most every major network station.... I'm sure I'll be watching.