Top Destination Site of 2013??? Louisville, Kentucky!!
Posted by Megan Brown on Friday, December 7, 2012 at 11:57 AM
By Megan Brown / December 7, 2012
Comment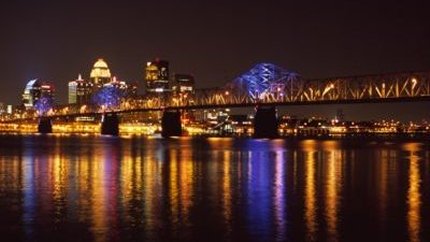 You love it, I love it and apparently lots of other people love it. If you haven't heard by now, Lonely Plant has declared Louisville, KY their number 1 destination location for 2013. Of course, I can't not disagree. But, instead of just visiting, why not make Louisville your home? It is a great time to buy a home and we are great people that can help you do just that.
The center of it all is where you want to be. You love going to restaurant previews and exploring new galleries. You want to be able to eat, drink and be merry close to your home. Central Louisville is calling your name!
History and beauty intrigue you. You appreciate older architecture and preservation efforts are second nature. While enjoying your space, you still want to be close enough to some action. You need to be in Old Louisville.
Hip and cool.... that is what you are. You like an eclectic community where you are able to express yourself and take in the self expression of others. The Highlands would be happy to have you!
The list is just beginning. Louisville has something for everyone, no matter who you are. Don't believe us? Take a look for yourself. With so many neighborhoods, there is a perfect place for you and we will welcome you with open arms! Get ahold of us... let us help you find your home!
---
Here's an idea… let's be friends!






Megan Brown, SEO Marketing Specialist. Learn more about Megan.