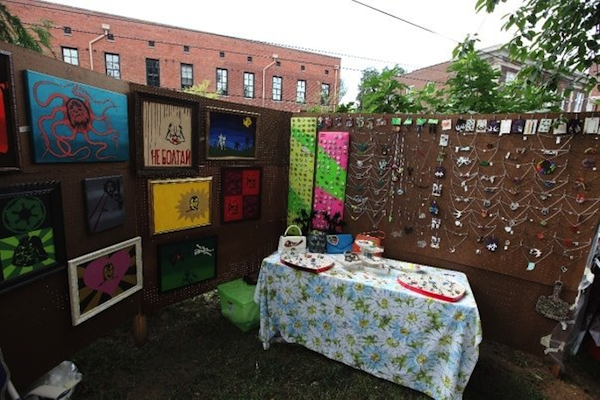 The Unfair Art Fair, on the other hand, has only been around for 13 years but that doesn't mean it is any less of a show! They were actually voted 2nd best art fair in the city of Louisville by Leo Weekly readers, "Right behind that other art fair down the street from us". Located in the backyard of the MAG BAR, it was started by Paul Harshaw and Greg Edwards in response to The St. James Art Fair turning to "corporate craft crap". The UNFAIR hopes to continue to be beacon of local artists for years to come.
Both events will be held -
October 5, 6 & 7.
Hours: Friday & Saturday 10:00am – 6:00pm, Sunday 10:00am – 5:00pm.
Admission is Free. No Pets.
Here's an idea… let's be friends!