Six New Businesses to Open on South Fourth Street
Posted by Megan Brown on Thursday, December 27, 2012 at 12:00 PM
By Megan Brown / December 27, 2012
2 Comments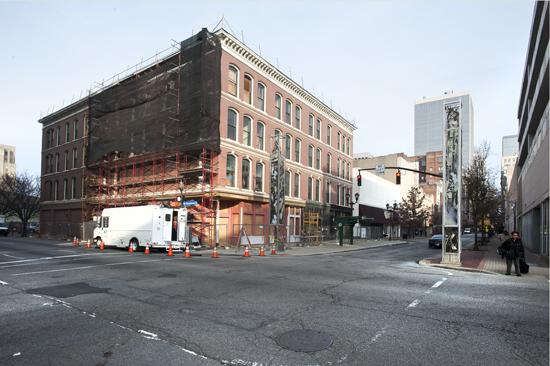 Back in October, I talked a little about the Louisville Downtown Development Corporation and their plan for revitalizing South Fourth Street. I'm glad that wasn't just a one and done article for me because it is something that area desperately needs.
Last week it was announced that six new retailers would be occupying spaces in the 500 and 600 block of South Fourth along with $500,000 for some street-scaping. I dug around and found a little about the retailers that will be moving in.
Sounds pretty exciting, right? But the mayor is really pushing for this area to be called "SoFo". Really? I get that they are probably trying to keep up with the portmanteau that was given to New Louisville ("NuLu") but.... well, I can't put it any better than Melissa Chipman. (read the entire article here)
"Social media in Louisville is exploding today with neighborhood portmanteaus mocking the SoFo designation. The Mayor's office would be wise to listen to people who live in SoWeLou (Southwest Louisville), GeTo (Germantown), BuLou (Butchertown, Louisville) and DoLo (Douglass Loop) and put the SoFo designation on the back burner (or, as most people seem to be suggesting, kill it entirely).
Buy-in is so important, and many citizens are not buying in to the cutesy abbreviations and nicknames.
Honestly, I think Fischer even rolled his eyes a little when he said "SoFo." These things need to happen naturally and then exploited. No one likes the guy in the office who says, "My nickname is Champ. Call me Champ." You get called "Champ" when you've earned "Champ."
Remember, the "NuLu" designation didn't really take hold until the promise of a revitalized E. Market Street corridor materially manifested."
What do you think? Are you anticipating this new revitalization? And what about that name?
---