Phoenix Hill 22nd Annual Chili Cook Off
Posted by Megan Brown on Wednesday, October 10, 2012 at 9:52 AM
By Megan Brown / October 10, 2012
Comment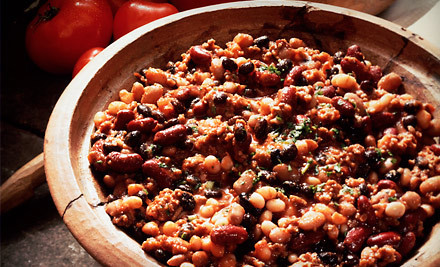 What's better than celebrating fall weather with a nice bowl of chili? Celebrating fall weather with a multitude of different chilis! Duh!
This Sunday, October 14 2012 the Phoenix Hill Tavern will be holding their 22nd annual chili cook off. Oh, did I mention his fun filled, family event is free? Yes! Free! You are able to sample the chili all day long (well, as long as it is available) for free but if you find one that you must have more of, you are able to buy a full size serving.
After sampling all of the chili creations, you are able to get in on the fun by participating in The People's Choice Contest. Then, once your favorite chili wins the competition, you will have the bragging rights of being that one special vote that made it a winner!
In addition to filling your belly with yummy goodness, there will be an endless supply of beer, 4 stages of music to rock out to and an area for the kiddos including bouncy houses and face painting.
This event starts at 1pm. Word of advice, get there at 1pm or you might miss out on some samplings! This is a huge event and people don't mess around when free food is involved!
For more infomation, check out our event calendar! And don't forget... if there is something you would like to have us include on there, let us know!!