Joker Phillips, Andrew Luck, Fantasy Football, Fear the Flattop?
Posted by Megan Brown on Tuesday, November 6, 2012 at 10:45 AM
By Megan Brown / November 6, 2012
Comment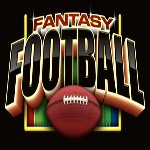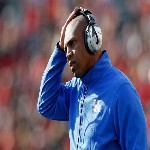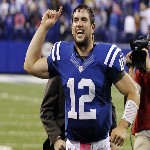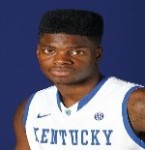 Let's talk sports. Yes, I am a girl and I like sports. A lot. Growing up in Northern Indiana, that's kinda what we did. One of the best childhood memories I have was always going to the Indiana Pacers and the Chicago Bulls game around Christmas time. Being able to see Reggie Miller and Michael Jordan play in their prime was amazing. The Pacers Knicks rivalry was practically a Christmas tradition. Blue Chips was filmed in my high school. Shaq and Penny Hardaway were practicing in the gym while I was in class. High school basketball and football games weren't options, they were everyday routine. As I've gotten older, my love for basketball has taken a backseat to my obsession for football. Yes, I am (still) a Colts fan and Peyton Manning will forever hold a place in my heart. Enough about me.... let's get to the highlights from this week.
Am I the only person who's fantasy football team is crumbling right before their eyes? I can't catch a break to save my life. This week, I just lost to someone who probably isn't even playing anymore and had THREE players in his lineup that were either on a bye or injured. Picking up Chris Johnson a few weeks ago was a great move but having Michael Vick as my starting QB isn't helping my cause. On the other fantasy team I manage, RGIII has been a great investment but that didn't help last week when I was up against someone who has Aaron Rodgers and Eric Decker. I am a girl playing fantasy football! Doesn't that mean I automatically win?! (i don't really feel that way.... that just seems to be the way it always happens)
Joker is out. While I am slowly becoming a Kentucky basketball fan, I could never get on board with the football program. (for the record, I am not a bandwagon-er. it is a little difficult not to be a UK basketball fan with a boyfriend who lives and breathes it) Since I don't know much about the UK football program, I won't criticize or play the blame game. I do know that Joker has been there for quite some time and with the embarrassment that happend this past weekend, he had to have seen this coming. According to the KSR blog, Louisiana Tech's Sonny Dykes and Duke's David Cutcliffe are two names you should start to get to know. Check out what each of them have accomplished and why they would be a good fit.
What the Colts needed was a little bit of luck and that's exactly what they got. I've had my eye on Andrew Luck for awhile. I didn't want to like him (for selfish reasons, of course) but after the impressive comeback against the Packers, how could I not?? Now, after setting the new single game rookie record for passing yards there is no way I can root against the guy. 433 yards, completed 62.5 percent of his passes and averaged more than nine yards per passing attempt. Looks like the Colts might have another legendary quarterback. (Peyton, if you are reading this... i still love you more)
Nerlens Noel. I hear this name and it brings a smile to my face. Not because he is a great addition to the UK basketball program but because of his hair. Does Calipari specifically look for players with some kind of eccentricity? Adding more flair to the game? First we had to "Fear The Brow" so now do we have to "Fear the Flattop"? Although Sam Malone is my favorite UK player (ummm, hello?! his name is Sam Malone and he is from Massachusetts. cheers is only the BEST sitcom ever made!!) and I wasn't sure if anyone would be abe to take the place of Anthony Davis, I think that Nerlens is going to be very impressive this year.
Have anything to say? Maybe have some advice for me and my fantasy football teams? Let me hear it!!
---
Here's an idea… let's be friends!






Megan Brown, SEO Marketing Specialist. Learn more about Megan.