It's Beginning To Look A Lot Like Christmas
Posted by Megan Brown on Thursday, November 1, 2012 at 10:18 AM
By Megan Brown / November 1, 2012
Comment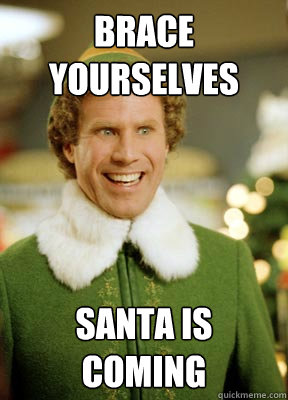 You know it and I know it. There is no denying American retail is obsessed with holidays and promoting them entirely too early. Being a Hobby Lobby fanatic, I see Christmas decorations coming out before Halloween and 4th of July decorations coming out before Easter. As annoying as it can be, I do find it helpful in someways. I came across this press release from Flame Run and got really excited. Glass blowing is something that has always fascinated me and this is something I definitely want to take advantage of!!
A holiday "hang-UP" TO Cherish
ORNAMENT-MAKING OPEN TO Public by Appointment
LOUISVILLE, KY (Sept. 11, 2012) – Be an artist for a day and create your own blown-glass ornament or snowman with the help of the glass artists at Flame Run contemporary art glass studio. Guests have the opportunity to choose their own colors and then actually blow their own glass ornaments or snowmen.
Personal blow-your-own holiday glass sessions with a Flame Run artist are available by appointment only beginning Nov. 23 through Dec 23. Slots are available on Fridays, Saturdays and Sundays as well as during the week of Dec. 17 through Dec. 23. The cost is $40 to create one round ornament or $50 to create one snowman.
"It's a unique opportunity to create an original work of art to enjoy for yourself or to give as a gift," said Flame Run owner Brook Forrest White, Jr. "A one-on-one experience with a Flame Run artist will make a memorable holiday outing, and blowing your own ornament makes a great new family tradition." A wonderful family event, kids ages 5 and up are welcome to participate, and it also makes a fun outing for corporate groups
Flame Run will also be holding the "Reindeer Games" exhibit during the holiday season from November 1, 2012 – January 12, 2013. This exhibit contains blown glass holiday gift items for purchase, including a variety of ornaments.
Yes, the press release was done back in September. A little early to start talking about Christmas... that's why I waited until it was socially acceptable to post about this. Although the early promotions drive me up the wall, a fellow Twitter-er summed it up pretty nicely last night....

---