Hurricane Sandy
Posted by Megan Brown on Monday, October 29, 2012 at 11:51 AM
By Megan Brown / October 29, 2012
Comment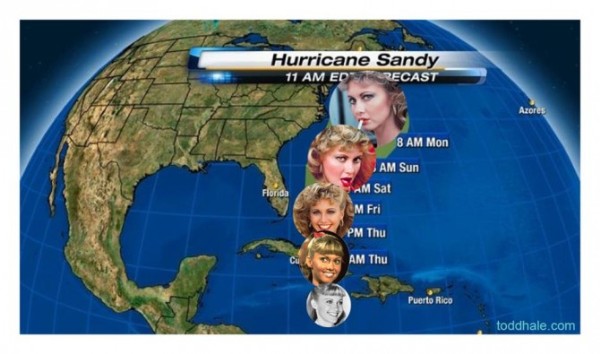 So, by now, I am sure that you've heard something fierce is headed toward the east coast. If you haven't heard.... then, well where in the world have you been?? Hurricane Sandy, a menacing monster of a storm that forecasters say will bring "life-threatening" flooding, is churnning toward some of the nation's most densely populated areas, prompting widespread evacuations and the shutdown of the New York City transit system. While I am most definitley worried for those I do know out that way, I can't help but to find relief in the cleverness of those who are quick witted. These are some of the most humorous Hurricane Sandy findings I could dig up.....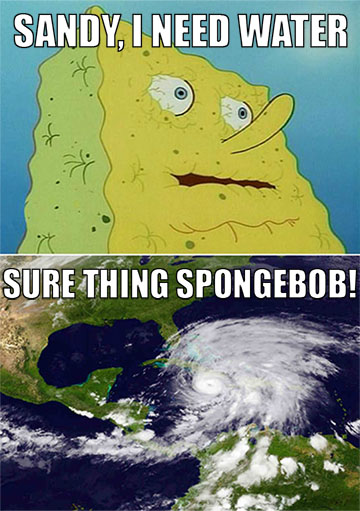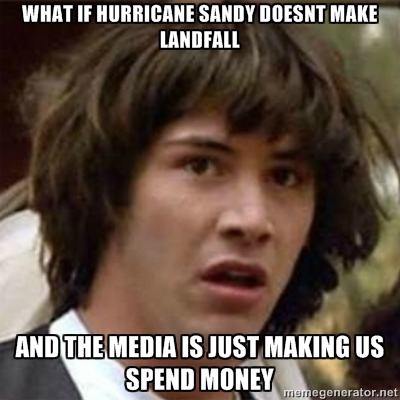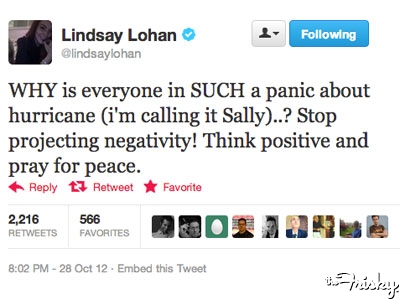 So, there you go. I am very sure that there are more out there so let me know! I'd love to see them!
In all seriousness, I hope that everyone on the east coast is being safe and not taking Lindsay Lohan's expert advice. As for Louisville, we are going to get some winds and according to Christie Dutton....
It will be a chilly and breezy day with a WIND ADVISORY that goes into effect at 4pm this afternoon and lasts until 8pm tomorrow evening. These winds are from Hurricane Sandy. We have a chance to see the first snowflakes of the season tomorrow, but the chance is relatively low. If we do see it, it will likely mix with rain and be very light. No accumulation expected; however, it could make roads slick. Temperatures will be in the 40s for trick-or-treaters on Wednesday.
---
Here's an idea… let's be friends!






Megan Brown, SEO Marketing Specialist. Learn more about Megan.