How To Prepare Your Home For The Market
Posted by Megan Brown on Friday, October 26, 2012 at 11:50 AM
By Megan Brown / October 26, 2012
1 Comment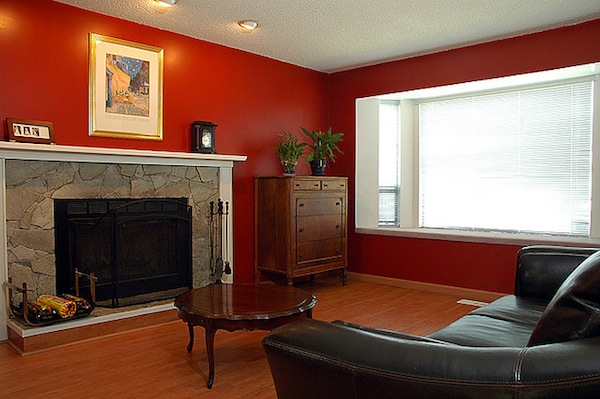 So, you've finally decided that you are going to put your house on the market. Congratulations!! Wether it is an investment property or the home your children grew up in, selling your home is a big decision and can be very stressful. Here are some tips to help stage your home and make this exciting time a little easier.
1. You must de-clutter and remove all of your personal items. You want any potential buyers to see the rooms as something they could be comfortable in. Too many personal items crowded in a space makes that a challenge for buyers and clutter is a big detraction away from the features of your home.
2. Even if your not normally a "rug" person, rugs are very warm and inviting. Go for good quality, neutral rugs.
3. Re-paint rooms into neutral colors, if needed. You're not trying to make a decorating statement, you want any and every potential buyer that comes through your door to think " I can live with this".
4. Replace and update lighting fixtures. Lighting fixtures can easily become "dated". What was popular 10 years ago is not always popular today. For just a small amount of money, lighting fixtures can make all the difference in the world.
5. Make any small repairs (or big ones if needed). This a critical in this real estate market. If the roof is missing a few shingles you can be sure a buyer will deduct twice as much as a new roof would cost should they decide to make an offer.
6. Purchase matching appliances in the kitchen for a finished look. It's amazing how new appliances influence many buyers.
7. Update major furniture and/or put pieces of your furniture into storage.
8. Rearrange furniture to show the rooms to their best advantage. Remember, you are staging the home for the best overall look of the room.
9. Be sure to supply the bathrooms with hand towels and spruce them up a little with some counter-top decor.
10. Rearrange cabinets and tidy up closets. Buyers love to snoop and like to visualize how organized their items will be.
11. CLEAN!!!!! Then clean some more. And then hire a professional cleaner to clean everything you didn't think about cleaning.
12. Spruce up the outside and make sure the curb appeal for your home is inviting. If a potential buyer doesn't like what they see before they get out of the car, there is no way you're going to get them into the home.
13. With busy schedules, be prepared to show your home in the evening. Lighting needs to be inviting in each area of your home.
14. Open up the windows. Get some fresh air flowing through your home.
15. Lastly, and perhaps most importantly, you must disassociate yourself with the home.
Do you have any tips? I'd love to hear them.... and so would other sellers!!
photo credit taminator via photopin cc
---
Here's an idea… let's be friends!






Megan Brown, SEO Marketing Specialist. Learn more about Megan.