Hound Dog Press
Posted by Megan Brown on Thursday, January 17, 2013 at 11:10 AM
By Megan Brown / January 17, 2013
Comment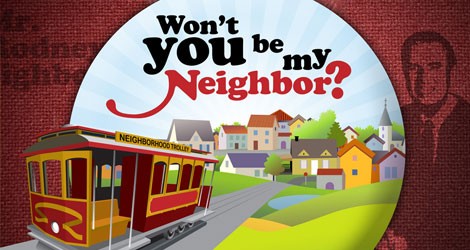 Have you been keeping up with getting to know your neighbors? As we all know, Louisville loves it's local businesses and they are a key part of what makes this city so great. Today we are going to get to know Hound Dog Press, a local, full service press shop in the NuLu neighborhood.

Name of Owners : Nick Baute and Robert Ronk
Address : 309 East Market Street Suite 103, Louisville , KY 40202
Phone Number : 502-562-1231
Website Address : www.hounddogpress.com
These guys are so old school, they don't do social media!
How many years has your company been open? Nick has been working in letterpress for 10 years and they opened HDP full time in 2008.
Why did you start in this business? We were both art majors at the University of Kentucky with a focus in printmaking. Once we discovered letterpress, we were hooked.
Why did you choose to start your business in NuLu? Love. It brings most people to this city, doesn't it? My (Nick) wife grew up here and when it was time to settle down and start a family, Louisville was the first choice. Robert followed closely behind and we started the business up after about a year here. We chose to open HDP downtown because we wanted to be right in the middle of all the action. Being a big advocate for urban renewal, we have a great downtown that was virtually vacant 6 years ago. So, to see the transition it has gone through since then has been really exciting and we wanted to be a part of it.
What advice do you have for someone looking to start his or her own business? While I know this sounds cliche, my advice is to do something you are passionate about. If you love what you do then people will respond to that, and hopefully, come to love the same thing.
How do you think/hope your company will change in 5 years? 10 years? 20 years? We hope to continue to grow of course, but we also hope that we are able to continue being active members in our community to help keep Louisville weird and unique.
How important is the support of the community and why? Support from the community is everything. If we don't have that we have nothing. We could easily tuck ourselves away in a warehouse and only deal with online clients, but Louisville has such a great support for the arts and people here love unique things. HDP would not have survived this long without the support of local people. Equally it is important for us to give back and support our community through workshops and classes. We are teaching the younger generation something that was almost lost, and we hope this will help them see how important it is to support local business and keep tradition alive.
What would you say is the "best kept secret" of -
Your company? We operate much like most 19th century print shops did, everything is hand made.
Louisville? It's a little town with a big heart!
If you could do it all again, would you? Why? Yes, I would do it all over again. Sometimes when you find something you love and want to do for the rest of your life, and it doesn't quit exist in the community you call home, you just have to make it happen and introduce it to everyone you encounter. At first I (Nick) was not thrilled about moving back to KY, but once we got here and I started to meet people and tell them what I do, the response was overwhelming. I love this town, and I want it to be better, I want good people to move here and contribute to that, and I know that the folks here will continue to support new interesting businesses. Starting something from nothing is hard, but having the support of a good community is the best possible way to build a business.
If you haven't seen their work, I highly suggest checking it out. It's really amazing what they can do and what makes it even better is that they put their heart and soul into doing it. They have a deep appreciation and understanding of the history of letterpress and what it involves. This is one gem Louisville is lucky to have!!
Thanks again, Hound Dog Press!!
---
Here's an idea… let's be friends!






Megan Brown, SEO Marketing Specialist. Learn more about Megan.