Going Green, An Ongoing Series
Posted by Megan Brown on Wednesday, October 24, 2012 at 11:45 AM
By Megan Brown / October 24, 2012
Comment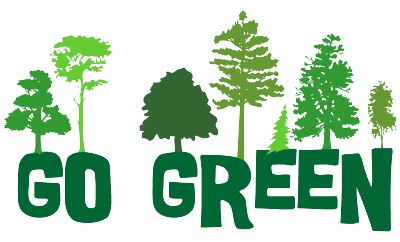 I hope you have been keeping up with our Going Green series and have taken away something from each of them. In this edition, we will be discussing how one of my favorite places in the world plans on being totally green by 2020.
It's the happiest place in the world! No, it's not DisneyLand and ok, it might not be the happiest place in the world to most..... but IKEA makes me very happy!! Known for their quirky commericals, ginormous stores and budget friendly prices, IKEA firmly believes "that taking responsibility for people and the environment is a prerequisite for doing good business." In 2007, they phased out the use of plastic bags and stopped selling incandescent bulbs 2010 knowing that energy independence will protect them against higher energy prices.
Now, taking their energy independence efforts even further, the Swedish retailer has announced that they will rely on the sun and wind to produce all the power it uses at its stores and buildings worldwide within a decade. It plans to install more rooftop solar panels, erect wind farms and reduce its energy usage by replacing 1.2 million incandescent light bulbs with 85%-more-efficient LEDs. (Changing all 12 billion incandescent bulbs worldwide to LEDs would cut global greenhouse gas emissions.) They also state that it would limit sales by 2016 to energy-efficient products including induction cookers and LED light bulbs.
"Each roof is a power station in the making," says Steve Howard, Ikea Group's chief sustainability officer, adding that the United States has "fantastic sun as good as anywhere in the world." Ikea already has solar panels atop 34 of its 38 U.S. stores and distribution centers. Howard says parts of the U.S. also have great wind potential, and Ikea, which is building wind farms abroad, would like one stateside. "But we find the policy environment rather choppy," he says. Production tax credits for the U.S. wind industry are set to expire in December unless Congress renews them.
I think it's wonderful the efforts they have made and are continuing to make. If you are interested in learning more, take a look. And if you've never been to an IKEA, you're missing out. They have meatballs and those meatballs have a Facebook page. 'Nuff said.
---
Here's an idea… let's be friends!






Megan Brown, SEO Marketing Specialist. Learn more about Megan.