Going Green, an Ongoing Series
Posted by Megan Brown on Wednesday, November 7, 2012 at 11:03 AM
By Megan Brown / November 7, 2012
Comment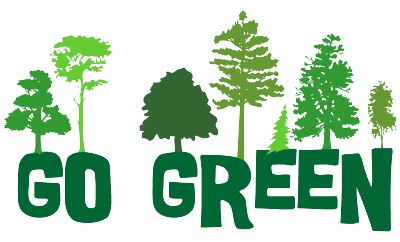 I hope that you have been keeping up with the Going Green Series and have taken a few ideas from it. Today, I will be exploring more everyday household items that can be used in place of those chemical ridden products lurking under your kitchen sink.
Vinegar has multiple uses and if you haven't jumped on the train yet, then you are missing out!
- it can be used to wipe off wax or polish buildup. on wood surfaces or furniture, use a mix of equal parts vinegar and water to remove buildup, wiping with the grain of the wood. for leather furniture, make a weaker solution—2 parts water to 1 part vinegar—and rub the material using a circular motion.
- use it to remove rust! soak old tools and corroded nuts and bolts in vinegar for a few days. rinse them with water and watch rust and scale disappear.
- make your own glass cleaner. it's easy to make, non toxic and way cheaper! we have the "recipe" on our Pinterest page! i use this in place of store bought glass cleaner and it works wonders!
- rub some on your windshield wiper blades to keep them from streaking.
We all use toothpaste so this is one I know you will have in your home. While we don't think of using it for anything other than our teeth, did you know....
- remove those crayon, marker or ball point pen drawings on your wall by putting a dab on a damp cloth and gently rubbing out the marks.
- deep clean and brighten up your fingernails by using it on a nail or toothbrush and scrubbing your fingertips.
- fill up small nail holes! this is an old trick i learned in college and still do to this day. (paste, not gel, usually works best)
Another item that I know you have to have in your home is salt. Using it sparingly on food is great but that's not all it can be used for.
- a little cinnamon in a pinch of salt will make dripped-on messes in the oven easier to clean, and prevent them from stinking up the house. just sprinkle the mixture onto the drip soon after it occurs, while the oven is still hot. once it has cooled, brush away the salt and the mess will come with it.
- sour milk is the worst. keep it fresh longer by adding a pinch of salt to the carton, pinching the spout closed and gently shaking to mix.
- make watermarks on wood disappear by mixing 1 teaspoon salt with a few drops of water to form a paste. gently rub the paste onto the ring with a soft cloth or sponge and work it over the spot until it's gone.
Nothing tastes better in the summer than lemonade. Ok, maybe there are better things than lemonade but lemons have their fair share of being able to be used for more than drinks.
- lemon juice can act as a natural, non-toxic alternative to bleach. add a quarter cup of juice to the washing machine to brighten whites.
- many insects are highly sensitive to smell. squirt lemon juice in windowsills, the thresholds of doors, along baseboards and into any cracks where insects might get into the house. add lemon juice to your floor wash for even more insect-repelling action.
- sweat, mildew, berries, wine, oil – pretty much any substance that leaves a stain on fabric can be removed with good old lemon juice. durable fabrics can be rubbed with a paste of lemon juice and salt while more delicate fabrics might require a gentler touch, saturating the stain with lemon juice and then washing it out.
Have you tried any of these alternatives? Were you satisfied? I'd love to hear what you thought or if you have any other suggestions!!
---
Here's an idea… let's be friends!






Megan Brown, SEO Marketing Specialist. Learn more about Megan.