Going Green, An Ongoing Series (Christmas Edition)
Posted by Megan Brown on Wednesday, December 12, 2012 at 11:02 AM
By Megan Brown / December 12, 2012
Comment
It's almost here! Christmas is two weeks away and it's time to start buckling down and finalizing everything. Last week, I talked about some ways to be a little greener in your gift giving. Today, I am going to talk about how to be a little more eco-friendly for the Christmas season in general.
Tearing through the presents Christmas morning is something you look forward to every year, be it you or someone else doing the damage. As much as half of the 85 million tons of paper products Americans consume every year goes toward packaging, wrapping and decorating goods. Wrapping paper and shopping bags alone account for about 4 million tons of trash annually in the U.S. Holy crap! That's a lot of unnecessary waste! Why not try to buy recycled wrapping paper or making your own? Use brown paper bags to wrap up those gifts! You can even decorate the bags giving a more personal and unique gift!
Regifting isn't a bad thing and you shouldn't be ashamed of doing it. Let's face it... you know that you're never going to use that make your own sushi set you bought 3 years ago. Why not give it to someone you know would appreciate it? Not only does save you time and money, it completely cuts out the carbon footprint for that gift!
Cut back on your Christmas lighting. I know it's difficult not to go Clark Griswold style, but consider the ways in which the energy might be better spent. If you can't give up spending Christmas without them, switch to energy efficient LED lights. You can save up to 90% on your energy costs that way. Use good energy conservation practices in your kitchen by monitoring your use of the oven and controlling how long you leave your refrigerator door open. These seem like a small things, but waste adds up.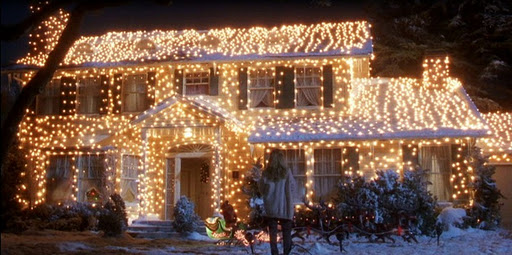 ---
Here's an idea… let's be friends!






Megan Brown, SEO Marketing Specialist. Learn more about Megan.