Going Green, An Ongoing Series
Posted by Megan Brown on Monday, December 31, 2012 at 1:58 PM
By Megan Brown / December 31, 2012
Comment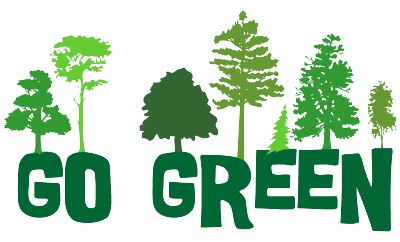 So, you made your New Years Resolution and you're still going strong! Good for you! If you didn't make one (or even if you did), how about trying to go a little greener at work? It's pretty simple and can make a world of difference!
Save the trees! Whenever possible go paperless; only print when absolutely necessary. Even better, use email instead. You may be surprised how much paper you use daily.
Save on paper by not printing your documents out and cloud based products to help store all your data accessible from any computer. With so many options out there, you are bound to find something that will work for you.
Consider green and eco-friendly cleaning solutions for your business.
If you have to print on paper, use recycled paper.
What about trying to make eco-friendly business cards?
Be sure to power-down your computer when finished for the day.
Use Energy Star office equipment.
Walk or bike to work if possible; you'll save money (less gas use and less wear and tear on your vehicle); needless to say the reduction in air pollution.
If you can't walk or bike to work, carpooling is the next best thing.
Add plants to your workplace; they spruce things up and you get a little more oxygen and a little less carbon dioxide.
Use CFLs (compact fluorescent bulbs) and LED desk lamps.
---
Here's an idea… let's be friends!






Megan Brown, SEO Marketing Specialist. Learn more about Megan.