Easy Ways To Sell Your Home
Posted by Megan Brown on Friday, December 14, 2012 at 12:24 PM
By Megan Brown / December 14, 2012
Comment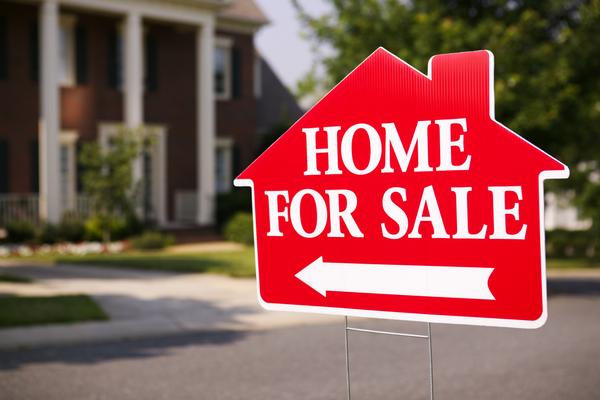 So, you're looking to sell your home but not sure where to start. You are wanting to take the route with the least amount of hassle. That sounds reasonable and you have come to the right place! Lucky you!!
Don't trying selling your own home. No, I am not saying that because this is a blog on a real estate team site. I am saying this because according to the National Association of Realtors 2011 Profile of home buyers and sellers, "the typical FSBO homes sold for $150,000 in 2011 compared to $215,000 among agent-assisted homes sales." Also, only an agent can ensure your home has the maximum exposure to the widest range of potential buyers as quickly as possible. The longer your house sits on the market unsold, the more undesirable it becomes and a target for low-ball, bargain hunter buyers.
Make sure you are pricing your home reasonably. Real estate experts agree that homes have to be priced to sell. Sellers are frequently tempted to list their house at a price that is based on what they hope to gain from their investment. But if homeowners want to sell their home, they should base the price on current market condition. If a price is set too high, it may have to be reduced several times before it is sold.
Be sure you have an appraisal. It is not necessary to pay for an appraisal if the agent has reliable comparables and the home is priced to sell. However, if sellers are not confident, or there are no recent comps, they should get an appraisal. Appraisers and banks price more conservatively than they did five years ago. For a few hundred dollars, an appraiser can give you a safe price that will not present a possible hurdle when the buyers try to get a mortgage.
Be careful when negotiating broker fees. Use caution when it comes to lowering the buyer's agent fees. Sellers can ask their brokers for a discount in their fees, but they should leave the buyer's agent fee untouched. While you can provide other incentives to your broker, you want the buying agent to have an incentive to show your home over others. To offer your broker an incentive, set a time limit on the sale of the home — say, two months. If the house is sold within 5% of the asking price during that period, offer the broker a lump sum bonus.
Make sure you have great pictures of your home. If your photos are bad, a buyer will move on to the next house with the click of a mouse. With the abundance of listings, it is that easy for buyers to pass over yours if it is not attractive enough to capture their attention.
Make as many obvious repairs as possible. Water stains, doors that creak and windows that do not shut should be fixed. They distract potential buyers from the best parts of your home. If they are not fixed before the sale, buyers' estimates for the cost of the fixes likely will be far more than their real cost, forcing a lower sale price.
Get an inspection. A buyer will have your home inspected before the purchase is final. Homeowners should have an inspection done before their homes are put on the market. This will cost a few hundred dollars, but will prevent nasty surprises that could derail a sale or cause a buyer to press for a price reduction. The inspection should also go beyond the home itself. Make sure that your house does not currently violate any laws, including distances from roads or adjacent properties.
Be sure to also check out Preparing Your Home For The Market. It will entail lots of cosmetic advice for the inside and out of the house.
If you are still unsure, let us know. We are more than happy to answer whatever questions you have!!
---
Here's an idea… let's be friends!






Megan Brown, SEO Marketing Specialist. Learn more about Megan.