Commons Community Pharmacy
Posted by Megan Brown on Thursday, December 20, 2012 at 10:09 AM
By Megan Brown / December 20, 2012
Comment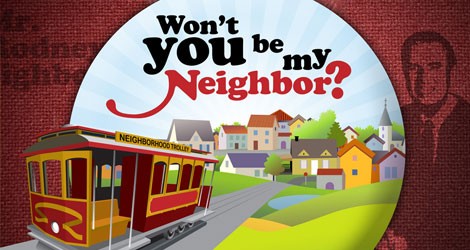 Louisville loves it's local businesses and they are a key part of what makes this city so great. Today we are going to get to know Commons Community Pharmacy, a local pharmacy in the Prospect neighborhood.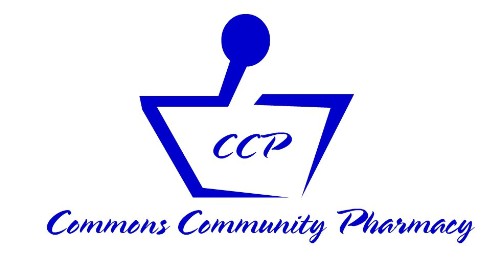 Name of Owners : Jill Rhodes PharmD, BCOP and Chris Harlow PharmD, CGP
Address : 9407 Norton Commons Blvd. Prospect, KY 40059
Phone Number : 502-614-7325
Website Address : www.CommonsCommunityPharmacy.com
How many years has your company been open? We have been open for 1.5 years.
Why did you start in this business? We started this business to usher in a "new" concept in community pharmacy practice with more than simply filling a prescription and it handing over. We work collaboratively with the patient and physician to maximize the treatment plans. We also compound, vaccinate, have in-home services, medication organization, medication management and delivery.
Why did you choose to start your business in Norton Commons? We chose Norton Commons because we love the community and want to be part of the day to day community outside of traditional pharmacy. We want to help promote overall health and wellness through diet, exercise and happiness.
What advice do you have for someone looking to start his or her own business? Research location, write out your business plan with 3-5 year conservative projects, make sure you have enough capital, completely commit, develop your staff, have an accessible attorney, cpa, and personal banker, get involved with NELBA, LIBA, chamber of commerce, rotary club... personal connections will make the best consumers and most of all returning consumers.
How do you think/hope your company will change in 5 years? 10 years? In 5 years we hope to work more closely with the hospitals at discharge. When discharged, most patients do not have their medications reconciled and ultimately end up hurt, unaware, uneducated and non compliant to their doctors orders or changes in therapy. In 10 years we hope to spread our model through out Kentuckiana and drive the best medical outcomes.
How important is the support of the community and why? We support the community because we need the community to support us. In the pharmacy climate, patients no longer have choice due to restrictions their insurance puts on them, forcing them to use chain pharmacies that do not offer the same support or send their medications out of state. Many times our cash prices are only several dollars different from the provider they are FORCED to use. Trust us, knowing YOUR pharmacist is as important as knowing YOUR physician when it comes to YOUR care.
What would you say is the "best kept secret" of -
Your company? Our best kept secret is not only our education - we have board certifications that very few pharmacists and even fewer community pharmacists possess specifically in Oncology, Pharmacotherapy, Geriatrics, Behavioral Health and even weight loss - but also our service beyond the prescription. We are here not only to help with chronic disease, mend acute infections but drive the health and wellness mantra through people's lives... We CARE and want to see YOU daily even if you don't need prescriptions.
Norton Commons? The best kept secret of Norton Commons is the AMAZING LOCAL SHOPS!! There is everything here... great food, gelato, cupcakes, gifts, art, home items, pet care, personal trainers, physicians, beauty salon, architects, insurance and child care through kindergarden. There are over 50 business here that focus on YOU!
If you could do it all again, would you? Why? We will never regret moving into Norton Commons. We LOVE the Norton Commons neighborhood!
Well, I don't know about you but I am sold! Not only would I feel comfortable walking in for the first time, I'd also feel comfortable just walking in to say hi! It's folks like the ones at Commons Community Pharmacy that make Louisville such a wonderful city and that make Prospect a highly sought after place to live.
Thanks again, Commons Community Pharmacy!!
---
Here's an idea… let's be friends!






Megan Brown, SEO Marketing Specialist. Learn more about Megan.