Apex Physical Therapy
Posted by Megan Brown on Monday, December 31, 2012 at 12:08 PM
By Megan Brown / December 31, 2012
Comment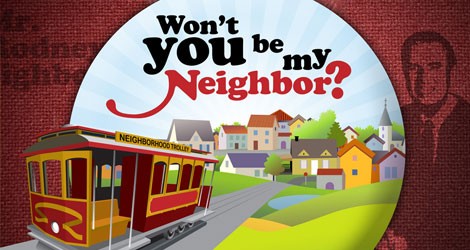 As I stated last week, Louisville loves it's local businesses and they are a key part of what makes this city so great. Today we are going to get to know Apex Physical Therapy. They have 4 locations so they are able to assist you wherever you are!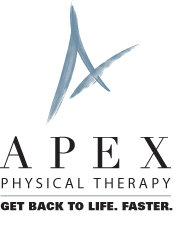 Name of Owner : Patrick Myers
Address : Four Locations
175 South English Station Road Suite 220 Louisville, KY 40245 502-245-1136
1553 Highway 44 East Shepherdsville, KY 40165 502-531-0480
1407 East Crystal Drive LaGrange, KY 40031 502-222-0280
170 Dr. Arla Way Louisville, KY 40229 502-955-1081
Website Address : www.apexptky.com
How many years has your company been open? Apex was founded in 2004.
Why did you start in this business? I started this business because I was working for another physical therapy company and believed that I could help patients in a better way on my own. I believe that the patient come first and I believe that using a hands on approach to physical therapy will result in getting my patients better as fast as possible.
Why did you choose to start your business in Louisville? I chose to start my business in Louisville because I have lived here all of my life. I grew up in Oldham County and still live there with my wife and two sons. Our first location was in the east end of Louisville and has grown to a total of 4 locations to help better serve the area.
What advice do you have for someone looking to start his or her own business? Be sure to do your research and start a company doing something you are passionate about.
How do you think/hope your company will change in 20 years? I hope that Apex is still treating patients and helping them get back to life faster for over the next 20 years.
How important is the support of the community and why? Community support is extremely important to Apex. We are a privately owned physical therapy group and word of mouth is how we grow. We are a direct referral state so patients telling their family and friends about how well we treat patients is what makes us so successful. We have a very big community presence and it is something that is very important to us.
What would you say is the "best kept secret" of -
Your company? Our best kept secret is our unique approach to physical therapy and that we treat every patient like family.
Louisville? The best kept secret of Louisville is that everyone knows everyone even though it is a big town.
If you could do it all again, would you? Why? I would do it again any day. I love my job and all of my employees. I have a job that helps people get through pain. I get to wake up everyday and go to work and for all of that, I am thankful!
It's such a nice feeling to be able to walk into a place that is locally owned because you can feel the sense of pride they not only take in their business, but in their community as well. The folks at Apex Physical Therapy take pride in helping people the right way and that helps make Louisville outstanding!
Thanks again, Apex!
---
Here's an idea… let's be friends!






Megan Brown, SEO Marketing Specialist. Learn more about Megan.